The best solution for excessive sweating
✓ Get dry for up to 6 weeks
✓ Most affordable treatment for long-lasting results
✓ Internationally recommended by doctors
✓ Live a happy and sweat-free life
See how Dermadry works!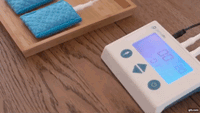 Iontophoresis Machine for Excessive Sweating

Risk-Free Trial
100-Day No-Hassle Money-Back Guarantee

Doctor's Choice
High Effectiveness with Minimal Side Effects

5-Year Warranty
The Longest Warranty in the Industry

One-Time Purchase
The Most Cost-Effective Hyperhidrosis Treatment

100% Made in Canada
Dermadry is Designed and Manufactured in Canada

Free Shipping
Express Nationwide Shipping is Always Free
Real People, Real Results!
✓ Dermadry is effective in 98.3% of cases.
✓ More than 9 out of 10 of our customers have stated that they are satisfied with their results!
✓ Over 95% of them would recommend Dermadry to someone who also suffers from excessive sweating.
Remember, if ever Dermadry does not help you attain your sweat-reduction goal, we will give you a full refund.
Based on the results of an internal survey of 700 Dermadry customers.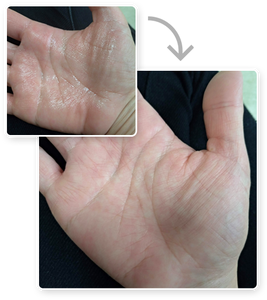 "I feel dryness for the first time ever!"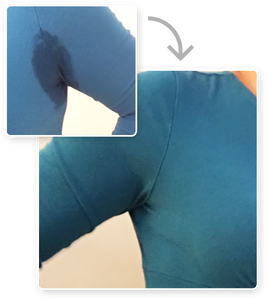 "Dermadry has made my life easier."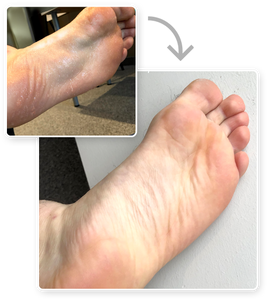 "The best decision I've ever made."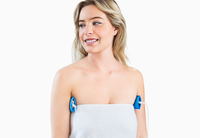 UNDERARMS
ARE YOU TIRED OF EMBARRASSING UNDERARM SWEAT STAINS?
Our 15-minute treatment sessions allow you to...
✓ Get dry and prevent stains
✓ Fight back against body odor
✓ Wear the clothing you want
Watch a demo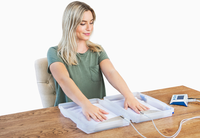 HANDS
ARE YOU CONSTANTLY AVOIDING HANDSHAKES?
Dermadry can help you regain your confidence so you can...
✓ Give great handshakes
✓ Hold your partner's hand
✓ Excel in social situations
Watch a demo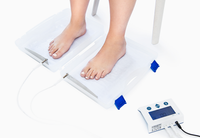 FEET
ARE YOU TIRED OF SWEATY AND STINKY FEET?
Try Dermadry's simple 20-minute sessions and...
✓ Start wearing sandals
✓ Get day-long comfort in shoes
✓ Prevent unpleasant odors
watch a demo
Our iontophoresis machine product line
Dermadry™ Total

Dermadry™ Hands & Feet

Dermadry™ Underarms
More products and consumables
The Science Behind Dermadry
Dermadry is a home-use tap water iontophoresis machine. This technology works by directing a small current through the skin, effectively neutralizing the connection between the nerves and the sweat glands. In nearly all cases, this effectively treats excessive sweating!

Studies have shown that iontophoresis machines such as Dermadry are very effective in the treatment of excessive sweating. These studies show that success rates can reach 93%, 98.5% and even 100% of people treated for hyperhidrosis!
ONE OF THE SIMPLEST, SAFEST, AND MOST COST-EFFECTIVE TREATMENTS OF HYPERHIDROSIS.
-Dr. Lewis P. Stolman, MD